Become a Part of the Uniformed Units of Irem Shrine
The Uniformed Units are the backbone of Shrinedom. It is through participation in a Unit that the Noble becomes active and involved in the workings of his Shrine. Irem Shrine is the host to twelve such Units.
While each Unit pursues its individual goals and purposes, they are united in their support of Irem Shriners, the Shriners Philanthropy, and Shrinedom as a whole. The Nobles of Irem Shriners are encouraged to become a part of the various Uniformed Units.
---
CLOWNS
Michael Dale, Boss Clown (570-239-6697)
"Bring on the Clown!" Add color to Irem and lend an air of joviality, mirth, and merriment to Irem in general. The Clowns are the Shrine's most visible Unit. They perform at parades, and ceremonials, and appear at various hospitals and community functions. The Unit meets monthly on the 3rd Thursday.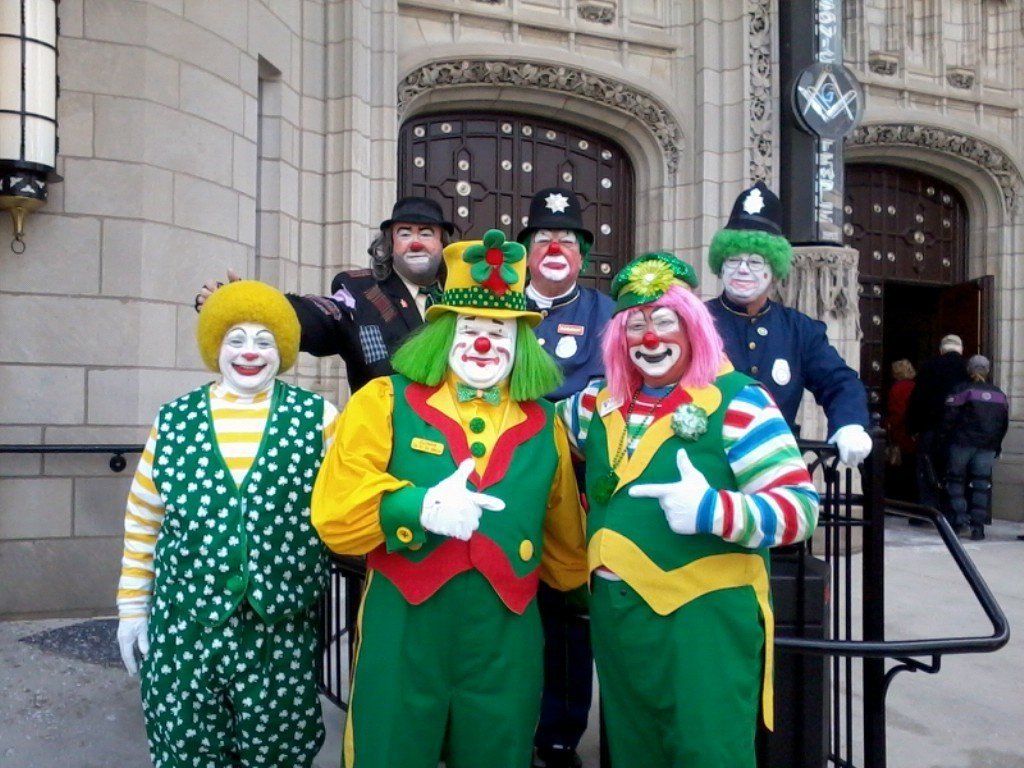 ---
DIRECTOR'S STAFF
Charles Lipinski, President (570-675-9003)
This Unit is the workhorse of Irem Shrine. The Shrine's Director of Work and, as such, The Unit participates in parades and is responsible for the Directors Staff Ladies' Bags and Bling Bingo, which is a major fundraiser for the Shrine. The Unit meets monthly on the 1st Friday.
---
LEGION OF HONOR
Brian Hospodar, Commander (570-760-3997)
"Hut two, three, four!" The Legion of Honor is a marching unit with a military-style drill team. Its members must be on active or reserve duty or be honorably discharged from the United States Armed Forces. The Unit participates in parades, drill competitions, and ceremonials. The Legion of Honor meets monthly on the 2nd Thursday.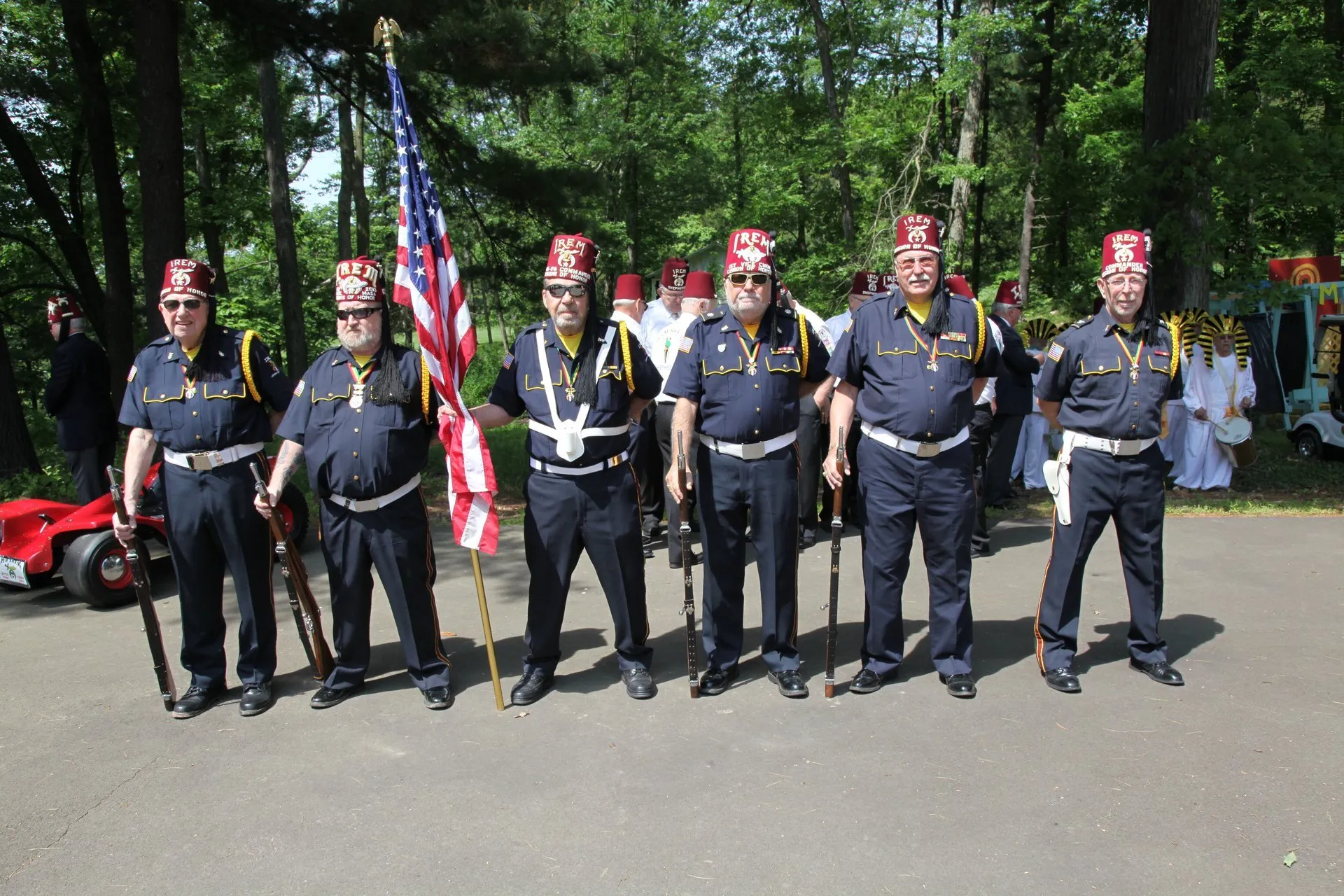 ---
Richard Geary, President (570-903-5906)
"Gentlemen start your engines!" This is a motorized unit with four divisions within its ranks - The Harley Motorcycles, the Dune Cats, Antique & Classic Cars, and the Fire Truck. The Unit practices specialized routines and participates in parades and ceremonials. The group meets monthly on the 3rd Thursday.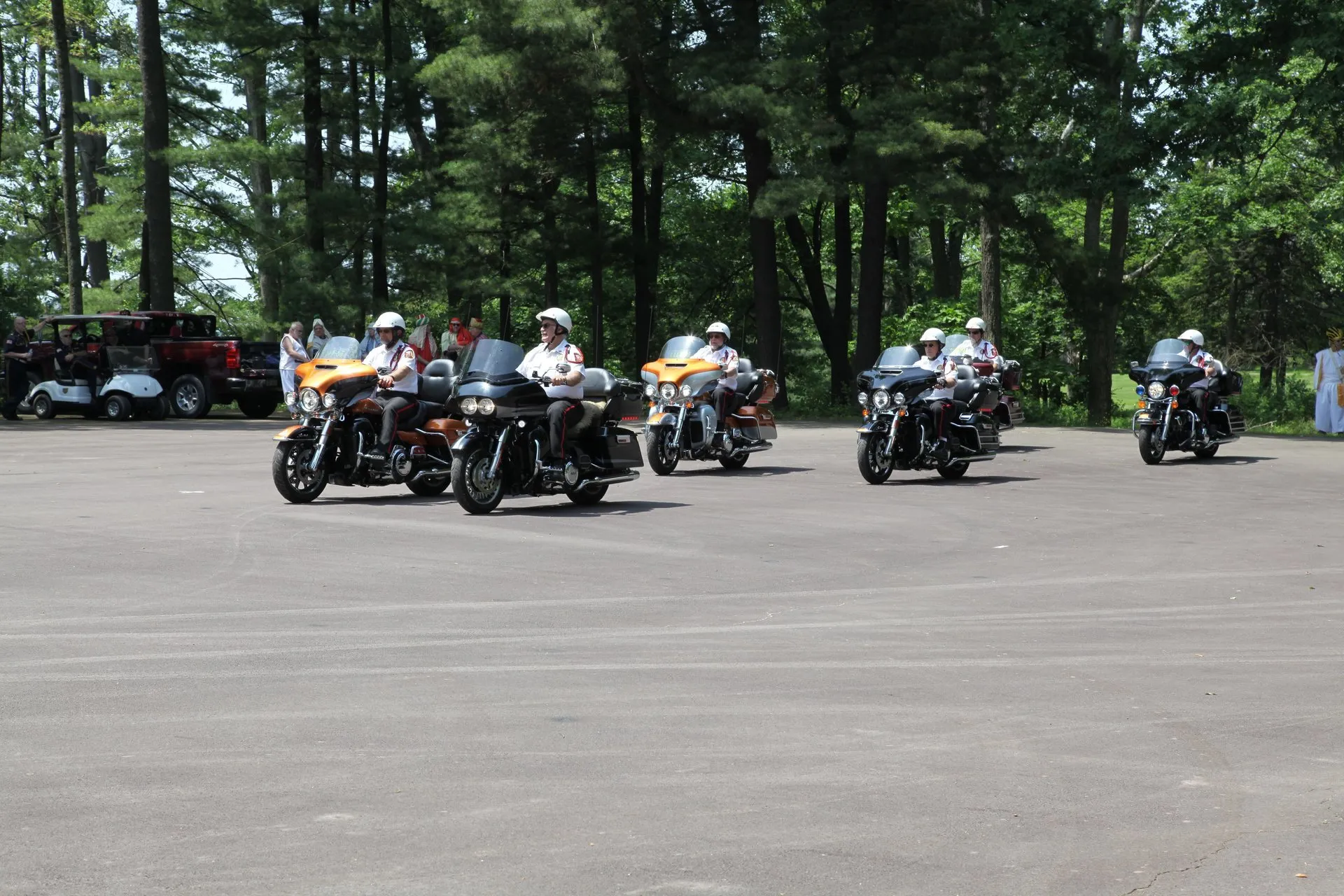 ---
James Mason, President (570-575-6390)
This Unit is a flute and drum corps specializing in Mid-Eastern entertainment. Its flowing and colorful Arabic garb provides a festive air when the Unit participates in various parades, ceremonials, and concerts. The group meets bimonthly on the 2nd & 4th Tuesdays.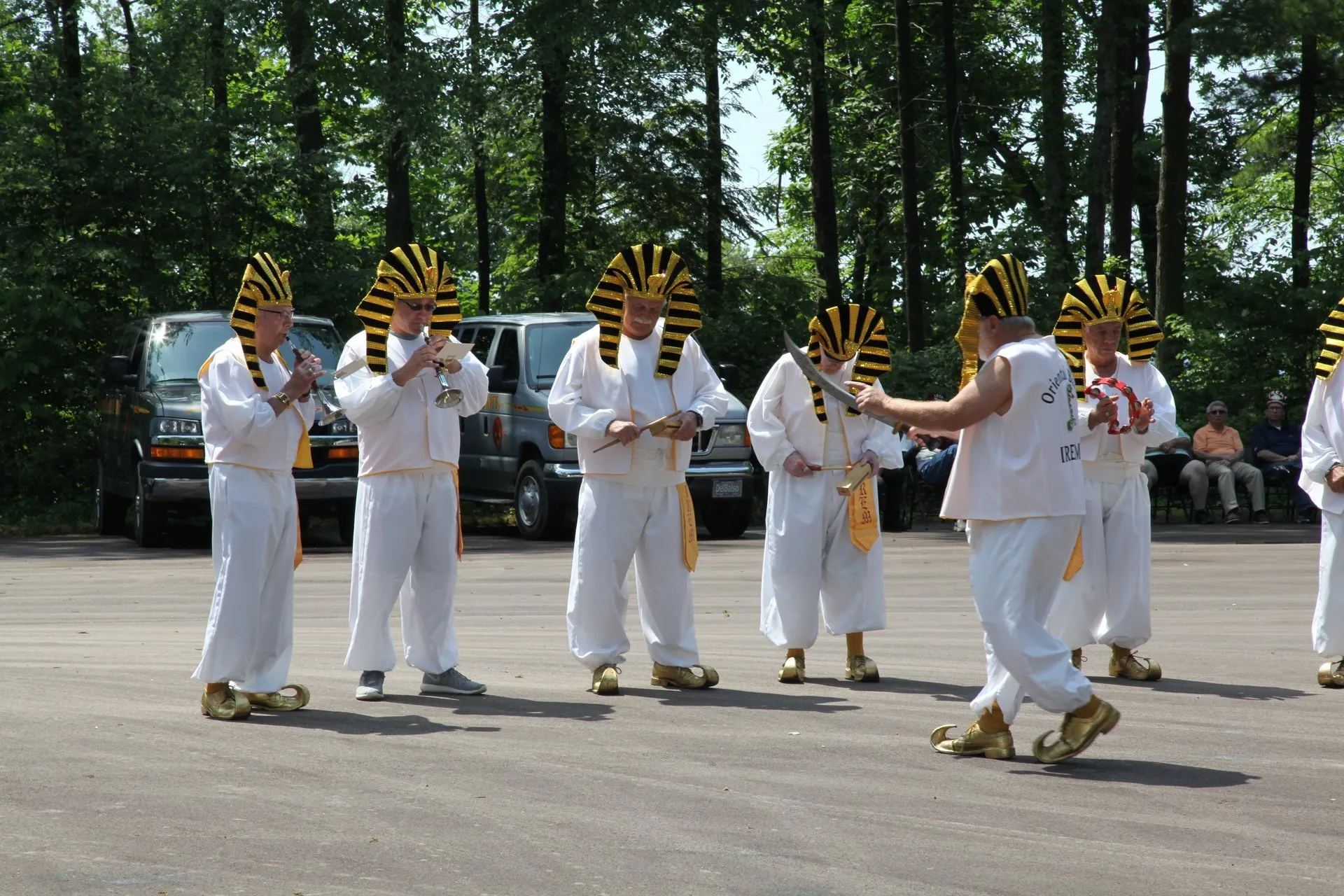 ---

PROVOST GUARD
Ronald Rogers, President (570-855-2573)
Irem's Police - the guardian of the secrets of Shrinedom. The Provost Guard cuts an imposing figure in their uniforms, which are similar to those worn by today's law enforcement officers. The Unit, in addition to providing security for Irem's ceremonials, also participates in parades and other Temple activities. The Unit meets on the 4th Friday of the month.


SHEPHERDS – Robert Pagotto, President (570-842-9792)
"The keepers of the flock, the herders of the lame and helpless." The shepherds provide a very essential service by transporting patients to and from Shriners Hospitals for Children. The Shepherds meet on the 4th Wednesday of the month, 7pm in the Irem Clubhouse. Shepherds and guests meet at 5:30pm for dinner prior to the meeting.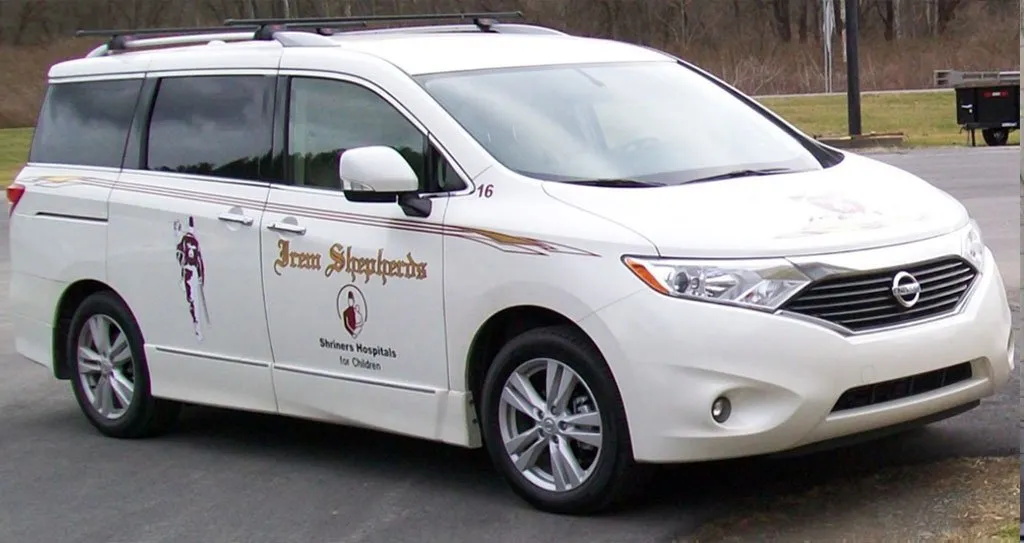 STAGECRAFTERS – Norman James, President (570-690-6064)
- This Unit is charged with the responsibility of props and audio effects used in the ceremonial's first section. It is also responsible for the audio on the Pavilion for the Potentate's Ball. The Stagecrafters participate in Shrine parades and other functions called by the Potentate.
STRING BAND
Thomas Aycock, President (570-655-8629)
The String Band provides entertainment at parades, ceremonials, and concerts with "Mummers Style" music. Their repertoire includes singing along with audience participation and Strutters. Shriners and non-Shriners alike immediately recognize their unique style and colorful marching uniforms. Instruments include banjos, guitars, and other string instruments including accordions, Woodwinds such as saxophones, clarinets, flutes, and percussion as well. For 2024 the band is also looking for members to expand into brass instruments. If you are looking for fun and to entertain stop by, the band meets on the 4th Thursday of every month at 6:30 pm. Experience and Non-experience are welcome. If you haven't played your instrument in a while this a great way to start having fun.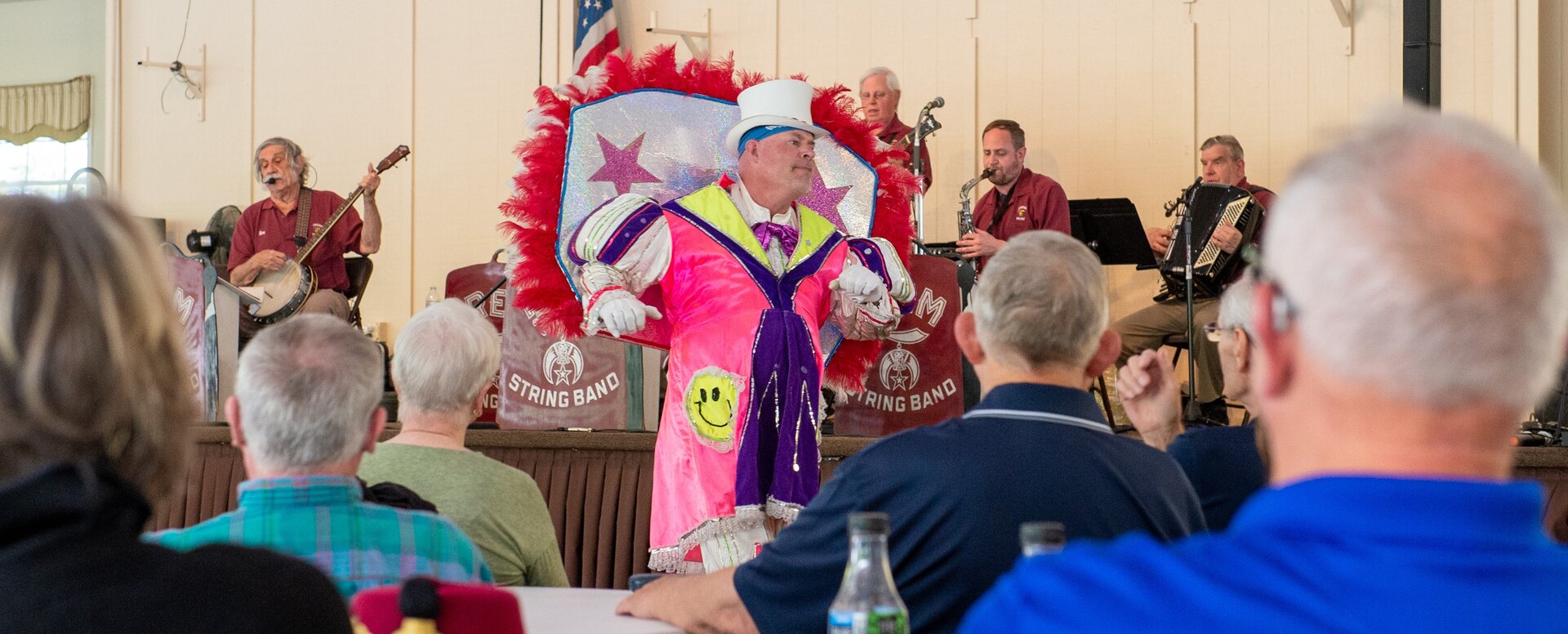 TRANSPORTATION UNIT – John Grady, President (570-606-7861) - This Unit is responsible for the transportation of Irem Shrine personnel, materials, and equipment as the need arises. It provides invaluable assistance in transporting equipment to and from the circus as well as Shrine and Unit equipment to and from the various pilgrimages. The Unit meets monthly on the 2nd Friday.
Irem Golf Association
The Irem Golf Association is a club of golfers for our 18 hole PGA certified golf course. You can find out more about the club and the golf course by clicking on the following link!
---
Shrine Club of Greater Wilkes Barre
The Shrine Club of Greater Wilkes Barre has as its purpose to increase awareness and appreciation of the efforts of Irem Shrine with regard to physically handicapped children and the Shriners Hospital for Children. Shrine Club also counts among its purposes to encourage fellowship and understanding among all members who make up the Shrine Club. And lastly for members to provide their sincere effort and support in favor of the civil, ethical, and fraternal advancement of the work and principles of Irem Shrine.
Our year runs from January 1st to December 31st, and the annual dues are only $10. During December, the five officers, President, First Vice and Second Vice Presidents, Secretary and Treasurer as well as members of the Board of Governors are elected and installed. Our Chaplain is an annual appointment, usually the President's choice, and takes office here with the others.
The Board of Governors meets six times per year: January 8, March 4, May 6, July 1, September 2 and November 4 at the Irem Shrine. Planning and preparation for the upcoming six events are done and voted upon at these BOG meetings. The Shrine Club holds three Business Meetings per year; February, April and October. In addition, your club holds an Annual Ladies Night in June where we recognize and acknowledge our Ladies and thank them for their support of our efforts throughout the year. In August, your Shrine Club conducts a Cook Out at the Irem Gun Club. This is a real old fashioned men's type of outdoor get together with Clam Chowder, hot and mild sausage, corn on the cob, as well as hamburgers, cheeseburgers, all types of salads and a multitude of desserts. One might think all we did was eat, but we also have fun, several Turkey Shoots, Ask Alex, and a great auction. This is done within the backdrop of the beautiful mountains, the clean fresh air and the fun and fellowship of your Shrine Club members and male guests. And finally, in December, we elect and install the new club officers. We get an annual report of our year and always make a generous check presentation to the Potentate, who always comes, to be sent to the Shriners Children's Hospital.
In summation, we support Irem Shrine, donate to the Children's Hospital, support each other and have FUN. Why not come out and join us? There is a membership application on this website, so download it, fill it out and join today! We do have a good time; you will also.
President: Walter Volinski
First Vice President: Richard Simon
Second Vice President: David Schuler
Secretary: Walter M. Bechtold
Treasurer: Edward J. "Ned" Podehl
---
Irem Pistol & Rifle Club
Irem Pistol & Rifle Club is now open for membership. We have a 100 yard range with 6 shooting benches and portable targets for the handgun shooters that wish to shoot shorter distances. We also have a 25-yard Pistol Range with 6 full-size steel silhouette targets.
Memberships are $25 per year or $500 for lifetime. There is a one-time initiation fee of $25 (waived for lifetime memberships). You must be an Irem Shriner to join.
We do not have workdays like many other clubs. We simply ask for help when we need it and always get many volunteers.
Members are allowed to bring a shooting guest. The guest does not have to be a Shriner but must fill out and sign the guest waiver in the shed prior to shooting.
We have a monthly meeting, the third (3rd) Wednesday of every month, rain or shine at 7pm in the main clubhouse.
Club Officers:
Mark Mettler (pp)
President
570-760-2334
Scott Holbrook
Vice President
570-760-4330
A. Louis Sappe'
Secretary
William D. Richards
Treasurer
If you are a member of Irem and wish to join, simply fill out the membership application completely and mail with appropriate payment to the address listed.
Scott Holbrook
213 Old Lake Rd
Dallas, PA 18612
---
Irem Provost Guard
Three steps to membership in the Provost Unit:
First, become a Mason

Second, join the Shrine

Third, apply to the Unit
There are over 190 Shrines in North America, one of which is called Irem Shrine located here in Dallas, Pennsylvania. Our shrine came into existence in 1895.
Over the history of Irem, many "Units" were formed to celebrate the Shrine and raise money to support our philanthropy, which today is the support of several hospitals specifically designed to care for children with orthopedic and burn issues, all at no cost to them or their family. One of the units formed was called The Provost Guard, made up initially of retired policemen, with the objective of maintaining law and order at the various functions and fundraising events attended by Shriners.
Today, our unit has about 50 members. We meet once a month to plan for upcoming functions where we mainly control and organize parking on the Irem campus for many events during the year, including weddings, reunions, etc. as well as fundraisers. After parking is complete, our presence at the site in our "police-style" uniform serves to eliminate any problems and ensure that our guests enjoy the event. Our unit is also very active at the annual circus run by Irem, which is our largest annual fundraiser, held off campus in neighboring Wilkes-Barre.
To thank our unit members, and in small gesture to repay them for their fundraising efforts during the year, we hold a few dinner functions throughout the year where members and their wives mingle freely to enjoy each other's company. Among these are the Anniversary Dinner each May, the Family Picnic during the summer, and the Christmas Party held in December.
Who provides the police-style uniforms for the Provost Guard?
Once a new member joins our unit and agrees to work once or twice each month, our unit provides a uniform for the new member at no cost.
What are the dues for the Provost Unit?
You must maintain your annual membership as a Mason and as a Shriner by paying those annual dues. As a member of the Provost, the annual dues are currently $10 per year. Additionally, as a Provost member, you must also purchase the book of circus tickets each year at the current cost of $40.
If you have additional questions, please contact the President of the Provost Guard, Walter Volinski, at 570-287-1847.
---
Hillbilly Reunion & Wayne Pike Shrine Club
---
The Camel Puffers Cigar Club
The Camel Puffers are a Cigar Appreciation club. Nobles who are interested in joining, please contact Rich Polish at (570) 267- 5355.